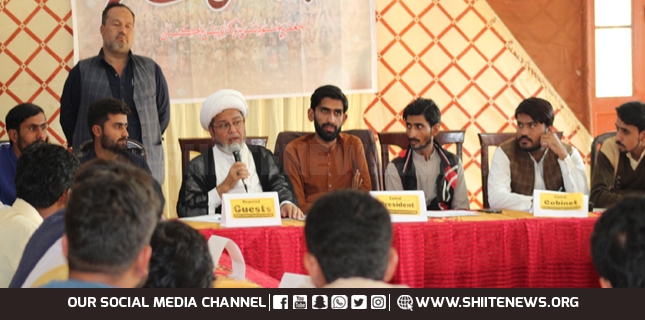 Shiite News: The second central meeting of Jafaria Students Organization (JSO) Pakistan Majlis-e-Amila was held in Karachi.
In the meeting, Allama Dr. Shabbir Hasan Maisami, JSO Central President Syed Rashid Hussain Naqvi, Maulana Syed Mazhar Abbas Zaidi, Syed Shabib Asghar, Hassan Abbas, Maulana Imdad Hussain Ghalo, Maulana Syed Badr Al Hussain Abidi, Maulana Abbas Mehdi Turabi and others were present.
In the second session of the meeting, the member of the Central Nazarat Council, Allama Shabir Hasan Maisami, took part. The members also took the oath.
Addressing the meeting, Allama Shabbir Hasan Maisami advised the youth to work unitedly and said that under the guidance of the leadership, continue the struggle for the training of the youth and the rights of the students, we are always with JSO.
In the end, the members of the committee asked various questions from Allama Shabbir Maisami and got answers and guidance.