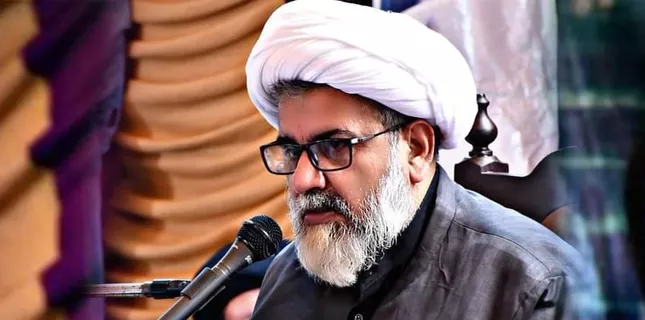 Shiite News: Chairman Majlis Wahdat Muslimeen Allama Raja Nasir Abbas Jafari has strongly condemned the attack on the Pakistani diplomat in Kabul.
Terrorists do not deserve any concessions. We have been against negotiations with the Taliban since the beginning.
In the political and economic crisis situation, Tehreek-e-Taliban's announcement of attacks on Pakistan is a clear proof of the instrumentality of forces hostile to Pakistan.
These views were expressed by Chairman Majlis Wahdat Muslimeen Pakistan Allama Raja Nasir Abbas Jafri in a statement issued by the media cell.
He said that continuous attacks are being carried out across the border and the land of Afghanistan is being used against Pakistan.
Tehreek-e-Taliban Pakistan is sitting in Afghanistan and attacking the state of Pakistan. The recent suicide bombings in Quetta and firing on security forces' convoys and taking responsibility for it shows what are their further ambitions.