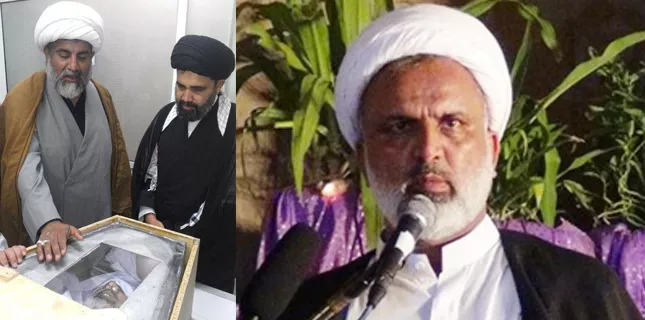 Shiite News: On the 9th Annual Martyrdom Day of former Deputy Secretary General of MWM Karachi Shaheed Rah-e-Wahdat Allama Didar Ali Jalbani and his loyal defender Sarfaraz Bangash, Majlis Wahdat Muslimeen Pakistan Chairman Allama Raja Nasir Abbas Jafari and other central, provincial and divisional leaders said even after the passing of 9 years, the memory of Shaheed Allama Didar Ali Jalbani is still fresh in our hearts.
Sindh Provincial President Allama Baqir Abbas Zaidi said that despite the passage of time due to our flawed justice system, the murderers of Shaheed Didar Ali Jalbani could not be brought to justice. His family is still waiting for justice from the state.
Divisional President Karachi Allama Sadiq Jafari said that Shaheed Allama Didar Ali Jalbani was a public figure, he always spoke the truth and did not suffer from expediency.
Provincial Political Secretary Syed Ali Hussain Naqvi, a long-time companion of Shaheed, said that the short organizational time spent with Shaheed Jalbani was a valuable investment. Shaheed had a fearless and fearless personality.