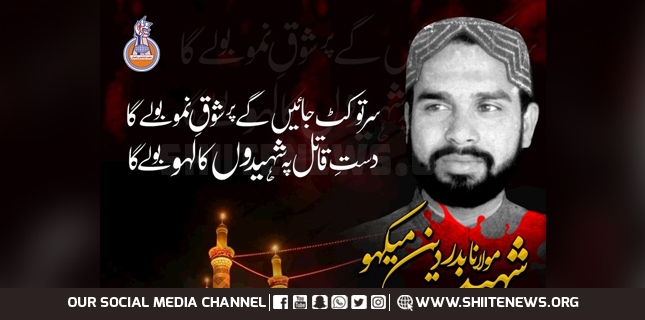 Shiite News: December 2, 2005 commemorates a great martyr, today's sun dawned on the martyrdom of an active Shia scholar in Dera Murad Jamali.
Shaheed Maulana Badruddin Mekho was born in Goth Tando Bihar of Shikarpur district in 1972. He served as Imam of the Jamaat as well as a madrasa.
It was the fateful day of Friday, December 2, 2005, when he went to drop his children off at school, he was about to get them off the bike when the Takfiri Wahhabi terrorists of the outlawed Sipah Sahaba, who are hostile to the country, shot at him.
In this way, beloved personality of Dera Murad Jamali, passed away. Thousands of mourners attended the funeral, his burial took place in his native Goth, Tando Bihar.