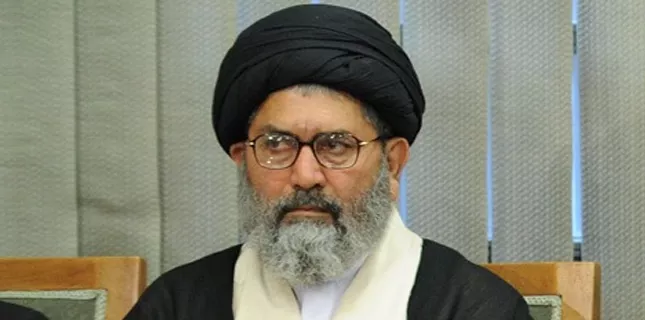 Shiite News: Head of Shia Ulema Council of Pakistan, Allama Syed Sajid Ali Naqvi, in his statement on the occasion of the International Day of Solidarity with Palestine, said that practical measures must be taken to solve the Palestine problem.
The usurper state is being extended by interfering, resolutions and statements are not enough, it is not possible for the oppressed to get their rights without practical measures, without making a systematic and strong policy, the atrocities of Israel will not stop, Israel has crossed all limits of cruelty in Palestine.
He further said that more than seven decades have passed, everything has changed, but even today, Palestinians are suffering from oppression and suffering from the duplicitous policies of the so-called international justice, and international humanitarian organizations.
He further said that oppressions are being unleashed on women, children and senior citizens, all under a planning, tactic used to perpetuate the illegitimate Israeli state until it is organized and strengthened at the global level.
Until then, a strong policy for the restoration of the Palestinian state to its original state is not formulated with the stance, until then Israel will continue to prolong the dark night of atrocities on the Palestinians by narrowing their own land on the Palestinians and showing brutality. It will last.