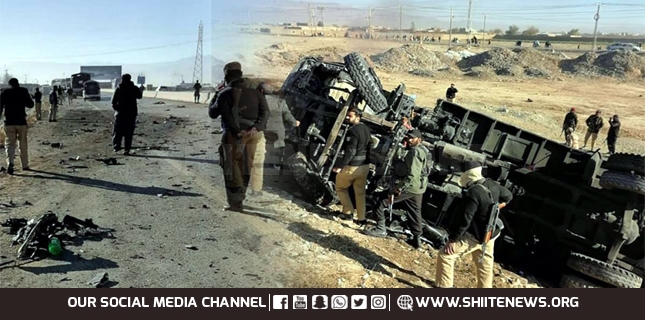 Shia News: Suicide bomb blast by anti-national terrorists in Quetta, 4 people were martyred including policeman and a women and her son, several civilians were also injured.
A suicide bomb exploded near the truck of Balochistan Constabulary near Baleili area of Quetta, after which it caught fire.
DIG Ghulam Azfar Mahesar confirmed the deaths as a result of the explosion. He said that as a result of the blast, 27 people including 22 officials have also been injured.
The police have said that due to the explosion, a car passing nearby was also hit, in which 1 woman was also injured.
Police said that all the injured have been shifted to the hospital for medical assistance. The police reached the spot while the bomb disposal squad has also been called to the spot.