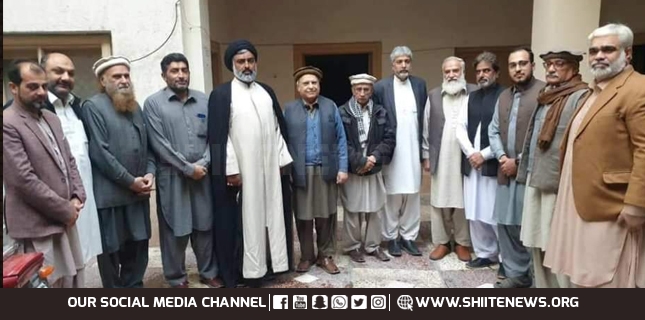 Shiite News: Organizational meeting of Shia Ulema Council (SUC) Peshawar district was held under the chairmanship of Provincial Organizer Allama Zahid Hasnain Bukhari in District Office Nishtarabad Peshawar.
In the meeting, SUC leaders unanimously approved the name of Ali Irfan Mir and elected him as the President of Shia Ulema Council Peshawar.
Addressing the meeting, Allama Zahid Bukhari, Akhunzada Khurshid Ali Anwar and others said that thanks be to God that even in the current dire situation in the country, the followers of Maula Haider-e-Karar are united under the leadership of Allama Syed Sajid Ali Naqvi and the keeping alive the purpose of great sacrifice of martyrs of Karbala.
He said that we are fortunate that Hazrat Imam Hussain (A.S.) has blessed us with the guidance of his son Allama Syed Sajid Ali Naqvi, and in the light of his visionary instructions and reforms, even today, a great series of mourning is held.