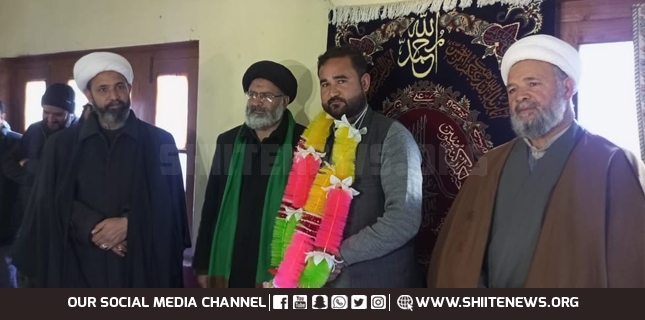 Shiite News: Raja Muhammad Akhtar Khan, former candidate of Constituency 1 and GBLA 22 of District Ghanche Baltistan, joined Majlis Wahdat Muslimeen Pakistan along with all his voters and colleagues from across the district in Kreis.
Provincial President Agha Ali Rizvi, Member Shura Aali Kachu Zahid Ali Khan, Vice President Sheikh Ashraf Shigri, Divisional President of Wahdat Youth Syed Athar, Provincial General Secretary Dr. Mushtaq Hakimi and other organizational workers participated in the induction program.
Addressing the event, Agha Ali Rizvi welcomed Kachu Akhtar and his team and colleagues to Majlis Wahdat Muslimeen and urged Akhtar Ali Khan to lead the people and serve the people.
Raja Akhtar said in his address that if we have chosen Majlis for political career leaving the rest of the parties, it is because this party is keeping an eye on national and regional issues and at every turn the country and the nation. And fighting for the integrity and protection of