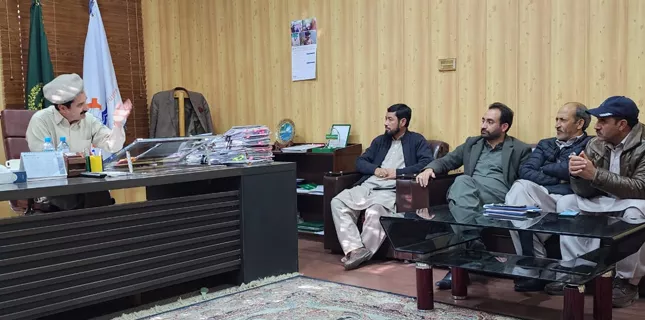 Shiite News: Regarding the ongoing electricity crisis in Skardu, a high-level delegation of Majlis Wahdat Muslimin Gilgit-Baltistan headed by member GB Council Sheikh Ahmed Ali Noori along with Minister of Public Works Wazir Muhammad Saleem, met with Secretary Power Zafar Waqar Taj and XEN Power Skardu.
Delegation took a detailed briefing on power crisis, and the steps taken by the Department of Electronics and the district administration to control the annoying load-shedding.
The delegation made it clear that public hardships are increasing due to the electricity crisis, which is affecting the government's performance.
On this occasion, the long-term and short-term measures taken by the Department of Electronics, especially to control the electricity crisis through the installation of solar system in Skardu, to complete the Sarmak power station immediately, to make the Tulti power station functional, to make the Roundo power station functional were briefed.
Delegatoin also took briefing on other matters including immediate repair of Jhuq Power House 2MW, speedy completion of work on Kachora Phase 5 and rehabilitation of Kachora Phase 2.
Secretary Power said that all possible measures will be taken to reduce the power crisis in all headquarters including Skardu.
Apart from this, the delegation highlighted the ongoing progress of the PSDP power projects, especially Shaghar thang, Gwari, Harpo, Henzel and other power projects.
In the MWM delegation, Provincial Agriculture Minister Kazim Maisam, Member Assembly Sheikh Akbar Rajai, Special Assistant Ilyas Siddiqui and others were present.