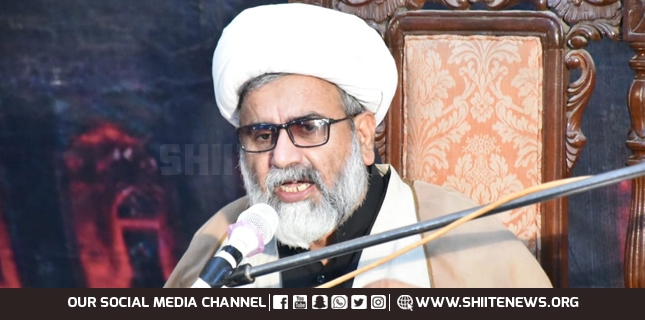 Shiite News: Majlis Wahdat Muslim Pakistan Chairman Allama Raja Nasir Abbas Jafri has said in his message on the social media website Twitter regarding the current country's political crisis situation that this week is very important for the security and prosperity of the country.
Citizens should be awake and ready to defeat the evil intentions of elements hostile to the country.
November 26 is an important milestone in the history of the country. Come out, to achieve internal sovereignty and independent foreign policy, it is necessary to stand up against the invalid system of government on this day.
He further said that it should be kept in mind that this is not the time to take away the popular leaders of their times like Liaquat Ali Khan, Ms. Fatima Jinnah and Benazir Bhutto from the people.
Now there will be a strong public response to any such stupidity and the people will not even forgive the enemies of the country.