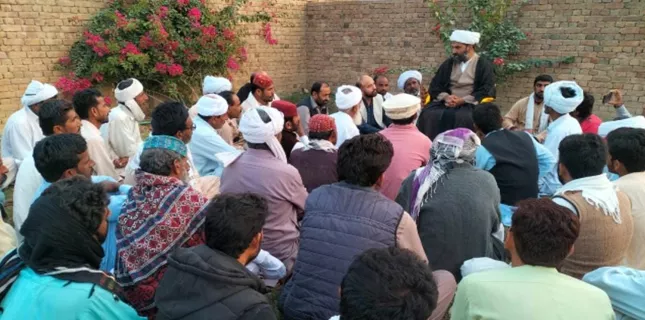 Shiite News: Allama Maqsood Ali Domki, the central leader of Majlis Wahdat Muslimeen Pakistan, reached the town of Choti Zirin in Dera Ghazi Khan district in connection with the organizational tour of southern Punjab.
On this occasion, while addressing the gathering of political and social leaders, scholars, remembrancers and organizational workers, Allama Maqsood Ali Domki said that Majlis Wahdat Muslimeen Pakistan is the bearer of divine values in the beloved country of Pakistan.
We have always raised our voice against the American intervention in Pakistan. It is good that the majority of the Pakistani people hate America and its colonial system and the anti-US slogan is the voice of the people's heart and conscience.