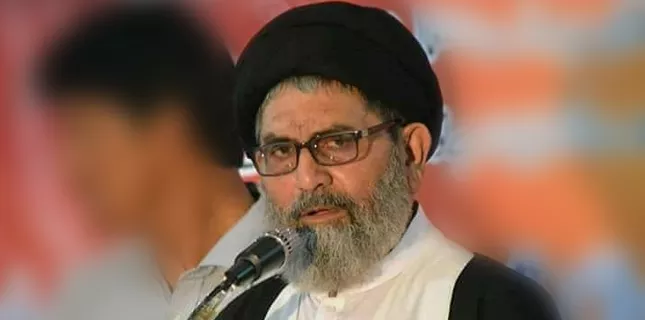 Shiitee News: The head of Shia Ulema Council of Pakistan Allama Syed Sajid Ali Naqvi says that unfortunately, despite the passage of 7 decades, the United Nations could not put its house in order.
There are atrocities, if tolerance existed in the societies, there would have been at least some level of peace and satisfaction in the world today, different narratives were adopted in Pakistan, but the style of governance remained the opposite. He expressed these views in his message on International Tolerance Day.
Allama Syed Sajid Ali Naqvi said that tolerance is a human demand and the call of nature, all religions emphasized on tolerance, but it has great importance in Islam, while it is emphasized by Quran and Sunnah.
Allama Syed Sajid Ali Naqvi said that it is a pity that since the independence of Pakistan till today, slogans of Islamic welfare state, Islamic system, enlightenment and state of Madinah have been raised, narratives have been created, but in practice, the governance style has remained such that perhaps Lawlessness, undemocratic and un-Islamic ideas should also seek shelter.