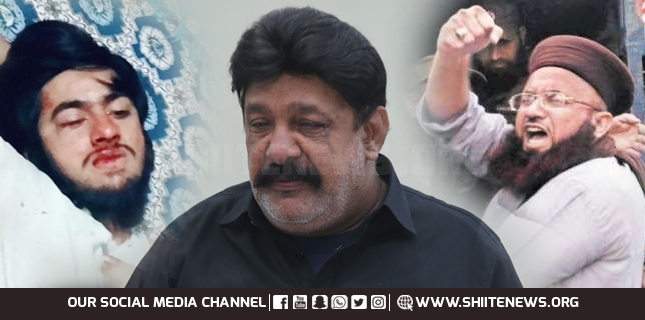 Shiite News: The culprit who killed Zakir Naveed Ashiq BA during Majlis e Aza in Sialkot is from Tehreek Labaik (Ashraf Jalali Group).
The accused said in his confessional statement that he is a student of Ashraf Asif Jalali and killed Naveed Ashiq BA on his orders.
Accused Zeeshan alias Ismail son of Muzaffar Ali caste Jatt, a resident of Kanwan Lut Daska District Sialkot, says that he is a disciple of Maulana Ashraf Asif Jalali.
According to the eyewitnesses, the accused confessed that after listening to Maulana Ashraf Asif Jalali's address, he decided to kill Naveed Ashiq BA.
Sialkot Police has registered a case on the request of Sheikh Mohammad Amar, son of Zakir Naveed Ashiq BA. Terrorism Section 7 ATA and Section 302 of the Pakistan Penal Code have been added to the case.
However, according to the sources, the police did not include the name of Asif Ashraf Jalali in the FIR.
According to the sources, DPO Sialkot advised the plaintiff that adding the name of Asif Ashraf Jalali is likely to fuel sectarianism, so the name of the TLP chief should not be included in the FIR, after which the police registered the case according to their own will instead of the applicant.