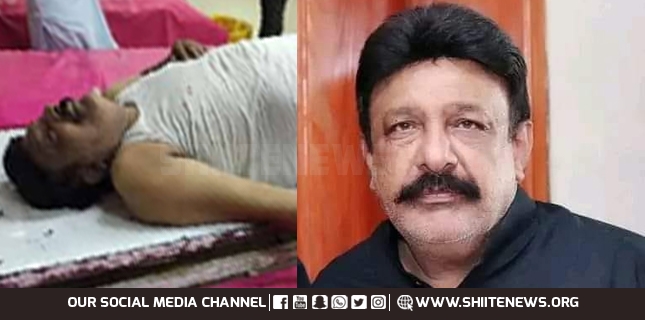 Shiite News: A defender of Haq-e-Sayeda Zahra (S.A), Zakir Naveed Ashiq BA was martyred during the Majlis e Aza in Sialkot.
Naveed Ashiq BA was addressing a Majlis Aza when an unknown person opened fire in Abadi Pathan Wali.
Three bullets fired by culprit owing to which Naveed Ashiq BA was seriously injured. He was shifted to the hospital in a critical condition where he passed away.
A heavy police force reached the spot. Police and forensic teams have collected evidence from the crime scene.
The police authorities have said that the case has not been registered yet, immediate action will be taken when the request will be received.
The criminal's organizational affiliation has not been revealed yet, but it is suspected that the accursed Asif Ashraf Jalali is behind this murder as he was involved in derogatory remarks about Holy Daughter of Hazrat Muhammad Mustafa, Bibi Zahra (S.A), he given the so called fatwa of murder of Naveed Ashiq BA.
It should be noted that the murderer has been arrested red-handed by the mourners, from whom a number of pistols and a large number of loaded magazines have been recovered.
According to the eyewitnesses, the assailant was already present on Farsh-e-Aza (Majlis place) disguise him as a video recording person and he fired at Naveed Ashiq BA and the bullet hit him in the heart.