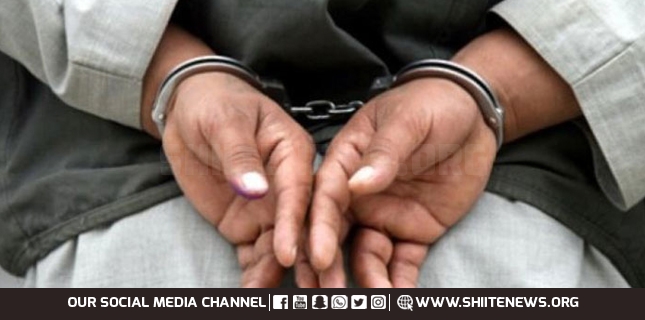 Shiite News: The Counter-Terrorism Department (CTD) arrested an absconder terrorist of the outlawed Lashkar-e-Jhangvi Balochistan in a major operation in Karachi.
According to the details, the CTD investigation department arrested the fugitive terrorist Mir Ali Haider alias Mir Ali Nawaz of the banned organization Lashkar Jhangvi Balochistan while carrying out a major operation in the New Karachi Industrial Area of Karachi.
Weapons have also been recovered from the possession of the arrested terrorist. The arrested terrorist made important revelations during the investigation.
The arrested terrorist was an absconder of Dasht police station of Mastung district of Balochistan and belongs to a criminal family.
In 2011, there was a police encounter in Kurry Road Mustang in Balochistan, in which he escaped, while his brother Jamal was killed in firing. Other brothers of the arrested accused are absconding abroad.
The arrested terrorist was wanted by the Balochistan police in several serious incidents in 2015. Fearing arrest, he fled from Balochistan and went into hiding in Karachi. Further investigation of the accused is ongoing.