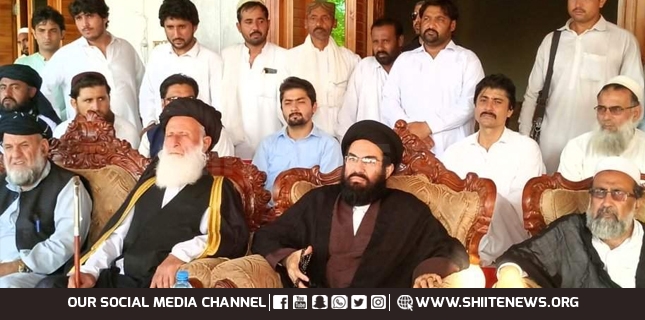 Shiite News: Pakistan is passing through the most difficult period in history, the aim of our politics is tolerance, the establishment of a true Islamic state, the survival of traditions, the struggle to change the destiny of the poor and to defeat the tactics of infidel powers.
These views were expressed by Muhammad Khan Sherani, head of Jamiat Ulema-e-Islam Pakistan, Provincial Amir Maulana Shuja-ul-Mulk, Provincial Deputy Amir Mufti Abdul Ghani Advocate, Provincial Vice-President of Majlis Ulema-e-Shia Pakistan Allama Syed Abdul Hussain Al-Husseini in joint election activities with Tehreek-e-Insaf in Bannu.
The speakers said that unfortunately for 75 years, imperialist forces have played a role in the country, here religion and politics have been used for their survival, the political alliance PDM has completely hijacked the country and given foreign control to all the institutions.