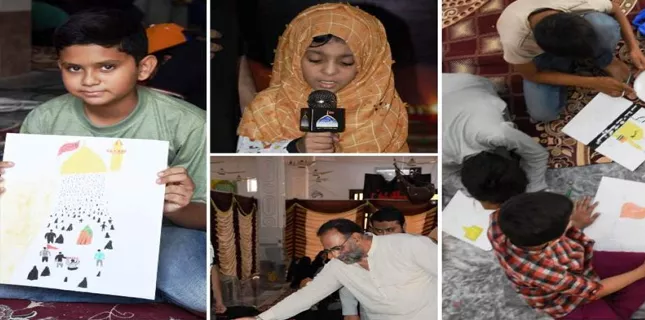 Shiite News: Under the auspices of Arbaeen Council Pakistan Multan and Saiban Zahra, a competition was organized for children on the occasion of Arbaeen Hussaini in honor of Chehlum Syed al-Shahada Imam Hussain (peace be upon him).
The organizer of the competition was Art Professor Imran Malik, a large number of children participated in the event.
Former Member of National Assembly Sheikh Tariq Rasheed met the children participating in the competition and also encouraged them.
The organizers of the competition said that the event of Karbala and the situation of Chehlum Syed al-Shahada were to be highlighted among the children of this competition.
Prizes were also distributed among the children at the end of the competition.