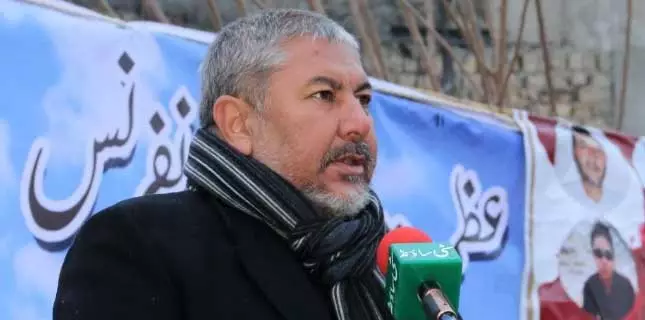 The central leader of Majlis Wahdat Muslimeen Syed Muhammad Raza (Agha Raza) has said in his statement on the occasion of Pakistan's Independence Day that today is August 14, which means Independence Day, and it is also the month of Muharram.
The message of Imam Hussain (peace be upon him) is also freedom, he has taught us freedom. The eternal practical lesson of never surrendering to oppression, continuing the struggle for freedom and protecting it after getting freedom is also an eternal practical lesson for those who travel from Karbala and then from Karbala to Kufa and from Kufa to Syria in poverty and captivity.
This month reminds us our forefathers, who made sacrifices for the sake of the beloved country. We didn't get Pakistan without any sacrifice, but our elders gave their lives and property, honor and reputation for freedom.
Our forefathers have not forgotten this lesson, but the value of freedom has faded from our hearts with the passage of time.
The story of the martyrs of Karbala is a lesson of freedom and courage for us. It is Karbala that gives the message of freedom. The lesson of Karbala is to keep insight, awareness and consciousness high and alert, so that the people who have grown up in ignorance and misguidance can not even think of cruelty like Karbala again.