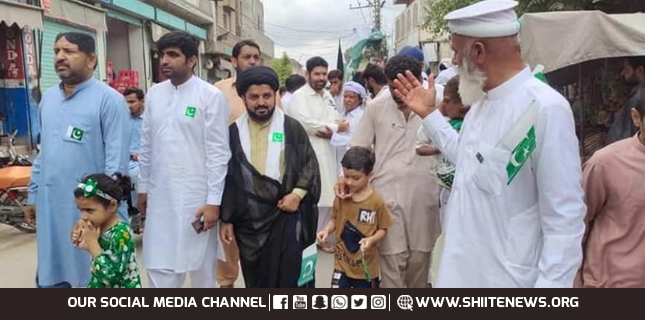 Jafaria Students Organization Pakistan (JSO Shia Miani Unit) Multan Division organized "Istehkam-e Pakistan" rally on the occasion of Pakistan Independence Day in Multan.
Rally was led by Maulana Syed Ali Sajjad Naqvi, which was attended by people from different sects and presented a practical picture of the unity of Muslims.
The rally was taken out from Jamia Makhzan ul Uloom Jafaria Shia Miani and ended at Alamdar Chowk.
At the end of the rally, special prayers were offered for the integrity and development of the country and prayers were also offered for the health and safety of Allama Syed Sajid Ali Naqvi.