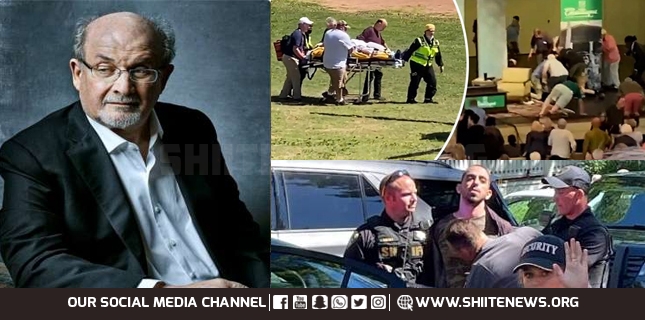 Shiite News: The apostate Salman Rushdie is near death, the Muslim Ummah will soon hear the good news, the cursed Salman Rushdie is on a ventilator in a hospital in New York, where his condition is said to be critical.
According to doctors, one of the eyes of the cheeky person may be lost. According to media reports, Rushdie's agent said that his health is not good and that he is unable to speak, the veins in his arm have been severed and his liver has also been damaged by a knife attack in the stomach.
According to an International News Agency, 75-year-old Salman Rushdie was attacked on Friday in
Chautauqua, New York, when he reached the stage to address an event.
According to foreign media, a brave man came on stage and attacked Salman Rushdie and the interviewer with a knife. According to BBC, Salman Rushdie has got a wound on his neck.