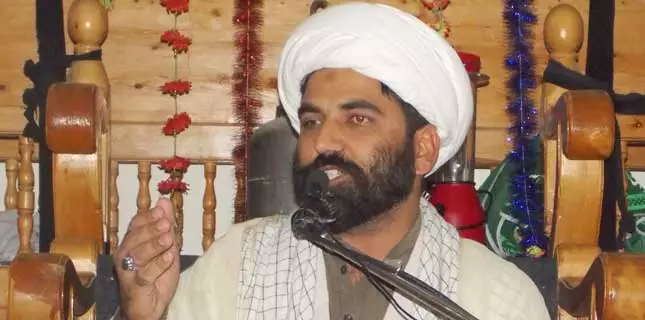 Shiite News: Allama Maqsood Ali Domki, the central secretary Majlis Wahdat Muslim Pakistan and head of MWM Azadari Council, called the rally of the banned terrorist group in Khairpur on the 11th day of Muharram Haram as an act of violence and said that the month of Muharram is a month of mourning and processions, in which it is condemnable to allow a banned terrorist organization to hold a rally by the Khairpur administration.
He said that on the whole, the first Ashra of Muharram was peaceful throughout the country, but so far, two dozen cases have been registered across the country for mourning and worship, which is tantamount to an attack on the religious freedom of Shiites.
He said that the participation of Ahl-e-Sunnah brothers in the gathering of Azadar-e-Imam Hussain (peace be upon him) and the processions is a practical proof of the unity of the Muslims.
Meanwhile, Allama Domki talked to the DIG Police Sibi, Deputy Commissioner Kachi, Additional Home Secretary, SSP Dadu and Advisor to Chief Minister Sindh Syed Waqar Mehdi..