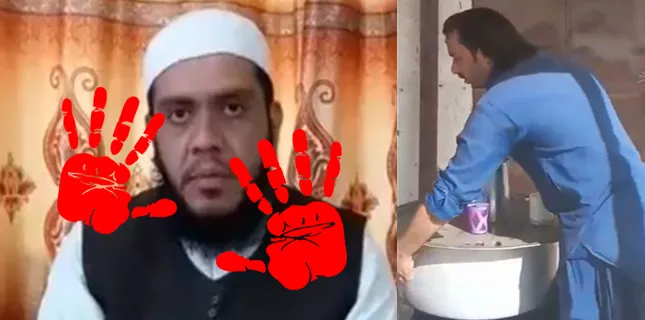 Shiite News: A Sabeel-e-Imam Hussain (A.S) of an Ahlul-Sunnah Ashiq Ahlul-Bayt (AS) was removed by the terrorist leader of the outlawed Lashkar Jhangvi, Abdul Waris Agha Farooqi, after serious threats.
The video has gone viral on social media, unfortunately, the law enforcement agencies are silent spectators, Ahl al-Bayt lovers demanded the immediate arrest of the outlawed Lashkar Jhangvi terrorist from the security agencies.
According to the details, Farooqi, the head of Sipah Sahaba/Lashkar Jhangvi in Pishin Balochistan, removed the Sabeel Imam Hussain (A.S) by a member of the Ahlul-Sunnah Mohib Ahl al-Bayt (AS) calling it Kufr and Shia ritual and threatened that if this Sabeel was not removed, you would be punished.
The culprit threatened to repeat the way of the founder of terrorism in Pakistan, and said that he will explain in Haq Nawaz Jhangvi language.
Terrorist Farooqi said that this is the area of Ahl-e-Sunnah, the rituals of Shias will not be performed here. It is apparent through this brutal act of outlawed pro-Saudi organization, Sipahe Sahaba that this banned outfit has always made to mislead the Ahl al-Sunnah.