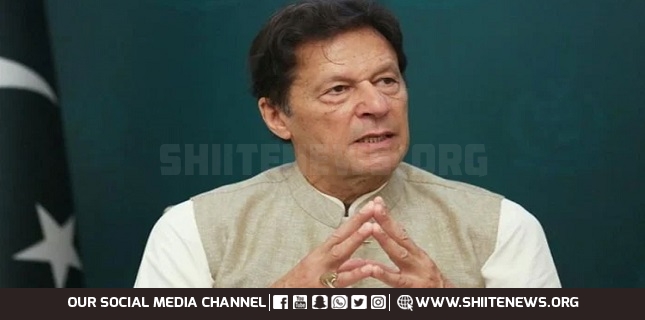 Shiite News: Chairman of Pakistan Tehreek-e-Insaf (PTI) and former Prime Minister Imran Khan has said that he has decided to fight, because this is not politics, it is Jihad.
In an interview, Imran Khan said that Shahbaz Gill was not arrested and abducted.
He said that if Shahbaz Gill had broken the law, he would have been put in jail, his driver was brutally beaten and the windows of the car were broken.
The PTI Chairman further said that on May 25, also such atrocities were committed, women and children were tortured, this is a real freedom war, and getting arrested is a small thing.
He said that when the society succumbs to oppression, it is destroyed, I cannot remain a slave, I value freedom, I have to make any sacrifice, I am ready.
Imran Khan also said that thieves were imposed on the country by an external conspiracy, in a democracy no channel can be shut down without sending a notice.
He said that if I have to sacrifice my life for real freedom, I will do it, slaves have no status, freedom gives a high flight.
PTI Chairman said that I do not want to harm the country, I will fight peacefully while living within the constitution and law.