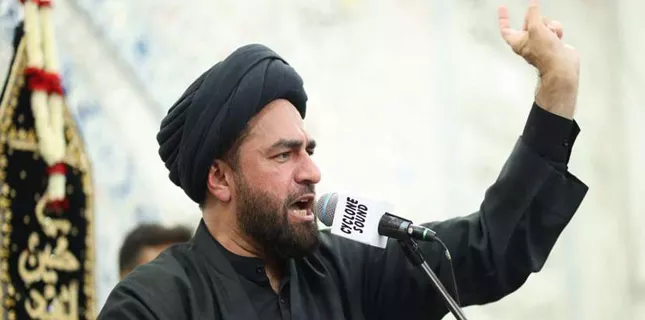 Shiite News: The well-known religious scholar and speaker of Ahl al-Bayt (AS) Allama Syed Ali Raza Rizvi has said that the purpose of the advent of religion is to cleanse man from all kinds of defects and his thoughts, and character from harmful diseases such as ignorance, stagnation, and conservatism.
So that principles and standard values can be established in the society, Islam is the only religion, which has provided every freedom to man, which is useful and helpful in the way of society and human development.
Allama Ali Raza Rizvi, while addressing the 5th Majlis of Ashra-e-Muharram at Imambargah Shohadai Karbala Incholi Society Karachi, said that in this modern era, it is the responsibility of scholars and mashaikhs to present Islam in such a way that today's man can find the solution to all his problems in Islam and Islamic teachings.
Islam has the ability to provide the solution to every problem related to humanity and also has the power to remove all the pollutions that are harmful to humanity.
He said that the legitimate and correct use of wisdom and reason makes a person a righteous person, while the wrong use makes a person cruel.