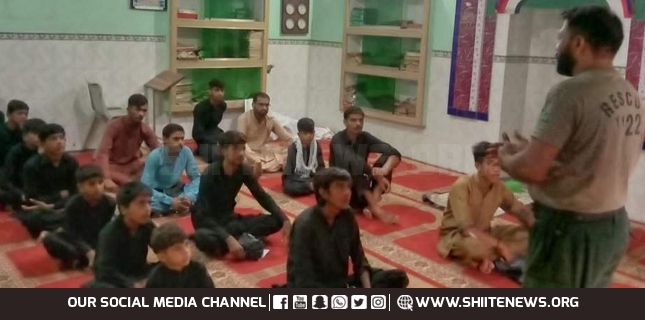 Shiite News: Imamia Students Organization (ISO) Pakistan Faisalabad Division Mukhtar Shaheed Unit Jhang Sadr organized a training program in Imambargah Jamia Hussainia, which formally started with the assembly, unit scout in charge Ali Zain talked regarding first aid.
In the security and disaster management workshop under the auspices of ISO Jhang, former Imamia Chief Scout Tasawar Abbas Karbalai discussed the topic of security and protection, and also practiced security procedures.
While in Jhang district, a training session was organized by Ruhollah Khomeini unit of ISO, Garh Maharaja, in which the team of Rescue Service 1122 participated and gave a lecture on first aid to the participants and also conducted practically.