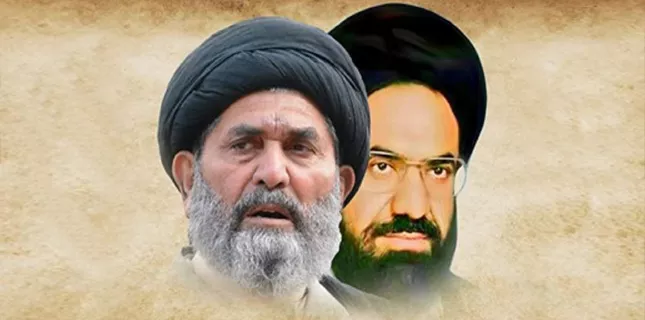 Shiite News: Allama Syed Sajid Ali Naqvi, head of the Shia Ulema Council (SUC), has said that August 5 is the darkest day in history, the day on which Quaid-e-Millat Allama Arif Hussain Al Hussaini was shot and martyred.
He gave thought and concern, he raised his voice for the oppressed and rendered valuable services for the unity of the Muslims, this caravan that came into existence for the sake of positive goals is ongoing.
Sajid Ali Naqvi said in a statement issued on the occasion of the 34th anniversary of Quaid Shaheed Allama Arif Hussain Al Hussaini that the personality of Quaid Shaheed was a powerful voice against serious problems like extremism, and fanaticism, for the solution of those problems.
Allama Hussaini had taken the path of unity, patience and wisdom because wisdom and unity is the Qur'anic and Prophetic duty of the Ummah which we are constantly following.
He further said that while Allama Arif Al Hussaini guided the Pakistani people regarding the internal crises of Pakistan, he presented a lively stance regarding the global crises and the problems faced by the Islamic world, and he played a practical role in the light of this stance.
He challenged the domination in the form of dictatorship and supported the democratic forces to put the country on the path of democracy.
Allama Sajid Naqvi said that the struggle of Allama Arif Al-Husseini against the atrocities, domination, and encroachment of colonial and imperialist powers on Muslim countries is a part of the history of Pakistan.
He strongly protested against the aggression and made other religious and political parties of Pakistan support their position while exposing the worldwide conspiracies against Pakistan and the interference of external forces in Pakistan and the secret conspiracies of the superpower.
He urged the nation that his [Arif Hussaini] character should be kept alive.