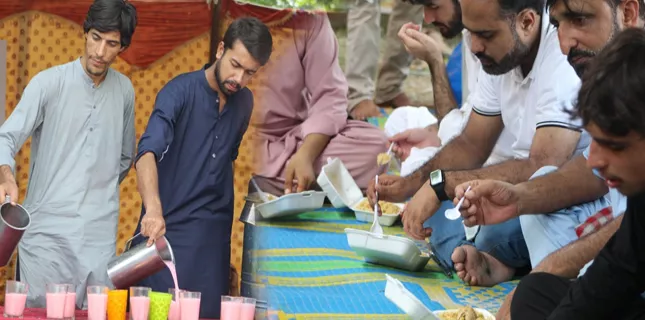 Shiite News: Under the auspices of Imamia Students Organization (ISO) Pakistan Rawalpindi Division Quaid-e-Azam University Unit, Niaz and Sabeel Ali Asghar was organized in the university.
On this occasion, congregational prayer was also organized for the students studying at the university. After the prayer, a short gathering of Zikr-e-Ale Muhammad (SAW) was held and Niaz of Imam Hussain (a.s) was distributed among the participants.
The Imamia students who organized the gathering of Zikr-e-Hussain (AS) and Niaz and Sabeel in Muharram Al-Haram said that its purpose was to serve humanity, to invite reflection on the message of Karbala, and commemorate the great sacrifice of the Hussain caravan, who were martyred by thirst in Karbala.