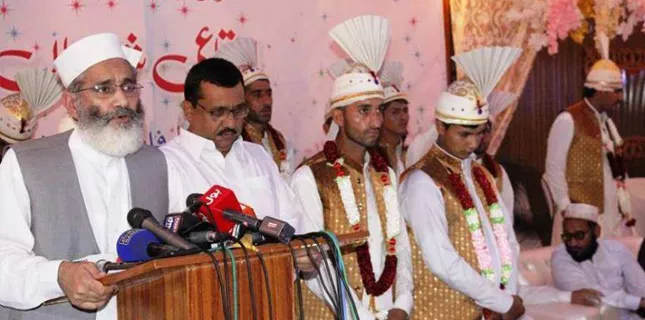 Shiite News: Jamaat-e-Islami (JI) held a mass wedding ceremony in Peshawar during the sacred and mournful month of Muharram.
In which Jamaat-e-Islami (JI) Ameer Siraj-ul-Haq also not only participated but also congratulated the couples who tied the knot.
In a month like Muharram, in which immense atrocities were committed against the family of the Prophet (PBUH) and the grandson of the Prophet Imam Hussain (AS) was martyred along with his best friends and family, Jamaat-e-Islami organized mass weddings.
On social media there is strong criticism and people say that this kind of action could not be expected from a religious party like Jamaat-e-Islami in the month of Muharram.