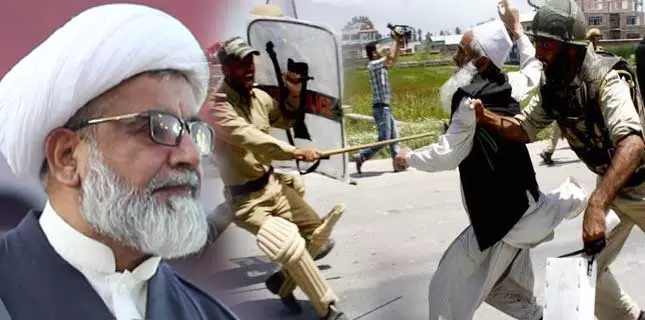 Shiite News: Chairman Majlis Wahdatul Muslimeen (MWM) Pakistan, Allama Raja Nasir Abbas Jafri has said in his message on the occasion of Youm-e-Istehsal-e-Kashmir that hatred is being expressed around the world against India's cruel and inhuman tactics against Kashmir.
The Modi government has violated the Security Council resolutions by ending the special status of Occupied Kashmir.
MWM Chairman said that the United Nations should have to take notice of this atrocity. He said that Kashmiris have made great sacrifices to achieve the right of self-determination.
"The role of state institutions in India has always been criminal to crush Kashmiris' determination for freedom. The desire for freedom of the Kashmiri people cannot be suppressed by turning the Kashmir region into a prison" maintained Allama Raja Nasir Abbas.
He further said that the spirit and courage with which the zealous and freedom-loving people of Occupied Kashmir are in action for their rights is worthy of praise.
"I salute the freedom spirit of Kashmiris, the whole nation stands with them" MWM Chairman said.