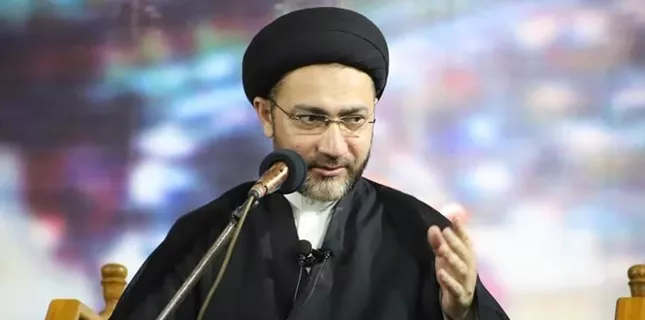 Shiite News: Allama Syed Shahenshah Hussain Naqvi, while speaking on the topic of Imamate, said that Imamate is one of the requirements of the Islamic religion, at the fourth mourning Majlis of Ashra Muharram at Nishtar Park, organized by Pak Muharram Association.
The reason is that the Almighty God declared Imamate after prophethood and sealed the end of prophethood (Khatm-e-Nabuwat) and the teachings of the Holy Prophet (S) will continue through the Imamate until the Day of Resurrection.
He further said that the more Karbala is mentioned and the commemoration of Hussain (AS) is held, the more the Oneness of the Lord will be affirmed and the manners of worshiping will come to us.
Naqvi said that the doors of the mourning hall are open to everyone who comes, this floor of Imam Hussain (AS) is a teaching ground for humanity, the Sunnis are our souls, the doors of this floor of mourning cannot be closed even to non-Muslims and this is the same.