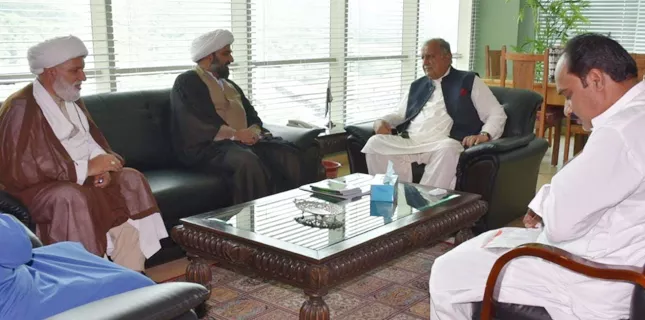 Shiite News: Majlis Wahdat Muslim Azadari has paid tribute to Minister for Human Rights, Riaz Pirzada for raising voice for the rights of mourners in the Parliament.
MWM repeatedly protested against the filing of unnecessary cases against the mourners of Hazrat Imam Hussain (AS) in different parts of the country.
MWM leader and Secretary Azadari Council, Allama Maqsood Ali Domki thanked the Federal Minister for Human Rights Riaz Hussain Pirzada.
Allama Maqsood Domki said that the federal minister proved to be a true representative of the people by keeping the promise regarding the constitutional rights of the people on a priority basis.
It should be remembered that a few days ago, a delegation of MWM's Azadari Council met Federal Minister Riaz Hussain Pirzada and informed him about the police abuses against the Shia community in Punjab, Khyber Pakhtunkhwa, Sindh and Balochistan.
And told them that In Punjab every year, hundreds of FIRs are registered against the mourners and the religious freedom and religious rights of the Shias are being taken away.
On which the federal minister not only raised his voice in the assembly but also sent letters to the chief secretaries of the four provinces referring to the meeting of the MWM Azadari council.