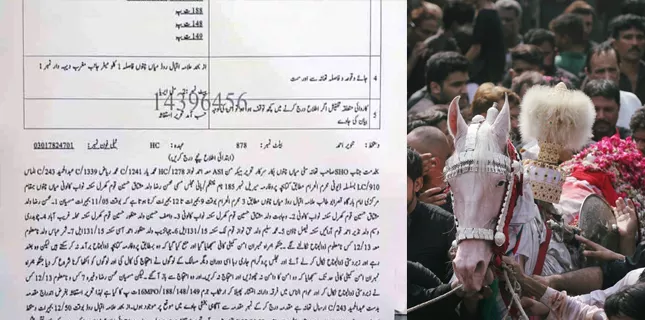 Shiite News: The biased police administration of Punjab did not stop from its dirty tactics against Azadari-e-Imam Hussain (AS).
A case was registered against 7 azadaran and 13 unknowns in the complaint filed by the police for taking out the Zul-Jinnah procession during the mourning majlis in Khanewal Tehsil Mian Chinnu.
According to the police, a case was registered for taking out the Zul-Jinah during the mourning procession, while according to the organizers.
The effigy of Zul-Jinah of Hazrat Imam Hussain (AS) was brought for mourning at the end of the processoin, while the police registered a baseless case showing partiality.