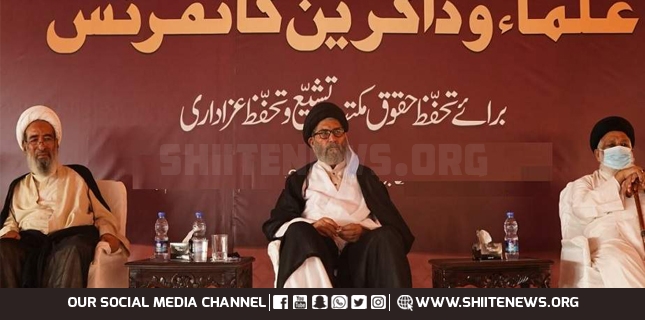 Shiite News: Under the auspices of the Shia Ulama Council of Pakistan, the "Ulema o Zakireen Conference" will be held in Islamabad on Tuesday, July 26.
The conference will be chaired by Allama Syed Sajid Ali Naqvi, Allama Dr. Shabbir Hussain Maisami, Allama Sibtain Sabzwari and others will address the conference.
A large number of eminent scholars and Zakireen, preachers, Baniyan-e-Majalis, Majlis o Jaloos licensees and a large number of personalities from different walks of life will participate in the conference. The invitation campaign regarding the conference is in full swing.
The conference will discuss the problems in organizing Majalis and Azadari, the restrictions of Schedule 4 on Baniyan and Majalis o Jaloos-e-Aza licensees and workers, and the protection of Azadari during the Muharram, and a plan would be chalked out for the security Azadaran and peaceful commencement of programs all over the country.