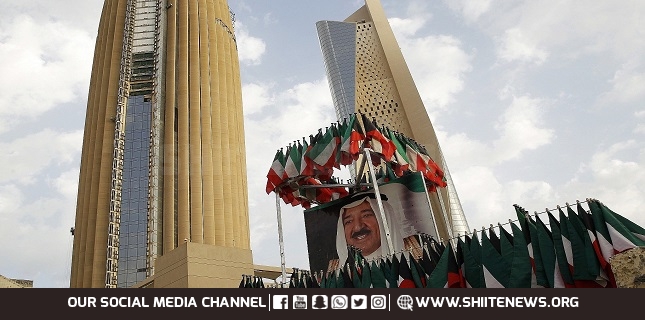 Referring to the US President's visit to the region, 28 Kuwaiti civil society organizations emphasized their firm position in supporting the Palestinian cause and opposing the normalization of relations with the Israeli regime.
US President Joe Biden arrived in occupied Palestine on Wednesday (July 13) and met and talked with the Israeli officials as well as Palestinian Authority President Mahmoud Abbas. Biden also traveled to Saudi Arabia yesterday (Friday).
According to the Palestine Information Center, 28 civil society organizations of Kuwait in a letter to Sheikh Nawaf Al-Ahmad Al-Jaber Al-Sabah, the Emir of this country, stated their view on the recent visit of the US president to the region.
They said: "Amid the US President Joe Biden's visit to the region and the rise of the wave of normalization of relations with the Zionist regime, we emphasize our constant and permanent position towards the Palestinian cause and declare our opposition to any normalization of relations with the Zionist regime under any excuse or justification."
Civil institutions of Kuwait added that supporting the Palestinian people in their struggle and demanding the liberation of all occupied lands is a human and principled desire that cannot be compromised.
The civil institutions of Kuwait also emphasized the firm opposition to any dubious actions and attempts to impose on these institutions, declaring that the country must act according to the text of its constitution.
In the first article of Kuwait's constitution, it is stated that Kuwait is a part of the Arab(Ummah) nation and will remain faithful to its promise in supporting the main cause of this nation.