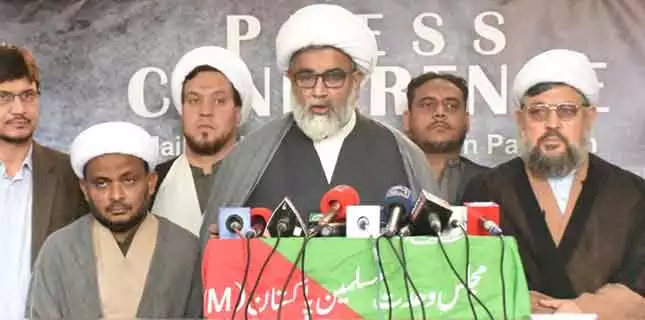 Shiite News: Allama Raja Nasir Abbas Jafari, Chairman, Majlis Wahdatul Muslimeen (MWM) Pakistan, has said that
MWM will fully support Pakistan Tehreek-e-Insaf (PTI) in the by-elections for internal sovereignty, independent foreign policy and freedom from American dictation.
The rulers who are trapping the entire nation in the clutches of the IMF and inflation, cannot be benefactors of the country.
"Celebrating the loan from the International Monetary Fund (IMF) is a mockery of national dignity. Sovereign rulers formulate the best policies to become economically self-sufficient instead of indebting their nation" MWM chairman maitained.
Allama Raja Nasir Abbas questioned that the country that can build an atomic bomb, why can't we make progress in the field of technology.
Why is the emphasis on debt instead of strengthening the economy by setting up industries in this country.
He said that PTI Chairman Imran Khan has expressed his determination to free the country from slavery, which is the narrative of MWM from day one.
Every conscientious citizen of the country wants freedom from American slavery, let the PTI succeed in giving real freedom to Pakistan from the arrogant forces of the world.