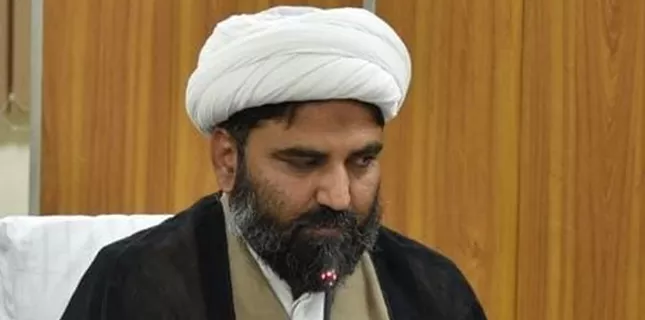 Shiite News: Convener Curriculum Committee of Majlis Wahdatul Muslimeen Pakistan, has said that the Islamic Ideological Council has insulted millions of Muslims of Pakistan by giving a controversial decision on the issue of Durood Sharif.
It is very unfortunate to turn the Islamic Ideological Council into a professional and sectarian council. The chairman and members of the Islamic Ideological Council were expected to show sectarian harmony and broad-mindedness within Pakistan but with regret, it has to be said that the chairman and members with bigoted sectarian thinking have transformed this institution from an Islamic ideological council to a sectarian narrow-minded professional ideological council.
He said that Millat-e-Jaffaria has expressed serious reservations over the decision of the council. The Islamic Ideological Council should reconsider its attitude and decisions, otherwise millions of Shiites and Sunnis, who are followers of Ahly-e-bait A.S in Pakistan will show disassociation with the Islamic Ideological Council.
Shiites have been deprived of adequate representation in constitutional institutions, there is only one representative of Shiite, which has now turned into a completely controversial body.
If the views of Pakistan's second-largest majority, the Shiites, are ignored by a majority vote, the Islamic Ideological Council will lose its status.