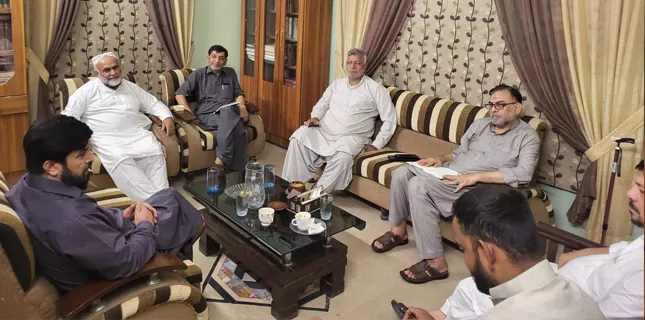 Shiite News: The cabinet meeting of Majlis Wahdatul Muslimeen Pakistan Sindh province was held in Karachi. The meeting was chaired by Allama Syed Baqir Abbas Zaidi, others including Allama Mukhtar Emami, Allama Ali Anwar Jafari, Arshadullah Maktabi also participated.
The Cabinet also reviewed the upcoming organizational strategy, local body elections and administrative matters on the occasion of Muharram.
On this occasion, Allama Baqir Zaidi in consultation with the Cabinet appointed Ali Hussain Naqvi as the Chairman of Sindh Mourning Cell while other members of the Mourning Cell include Nadeem Jafari, Mahmood Al Hassan, Tariq Badawi, Mir Faiq Jakhrani, Syed Zain Rizvi and Chaudhry Azhar Hassan.