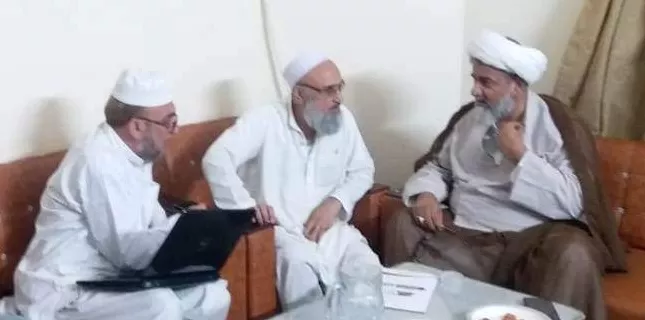 Shiite News: Maulana Ahmad Ali Rouhani, Vice President of Majlis Ulema-e-Ahl-e-Bayt, Parachinar called on Allama Raja Nasir Abbas Jafari, Chairman, Majlis Wahdatul Muslimeen Pakistan in Islamabad.
The latest situation in Parachinar was discussed in detail, MWM Chairman termed the establishment of law and order in the area as the priority and responsibility of all the stakeholders.
He said that unity of the Ummah of Pakistan is the guarantor of peace and order in the country, especially in Kurram district.
Expressing deep sorrow over the recent incidents in Kurram district, he said that some external and internal forces unable to digest the unity among sects and development of Kurram. So don't let the foreign forces to deteriorate the atmosphere of unity.