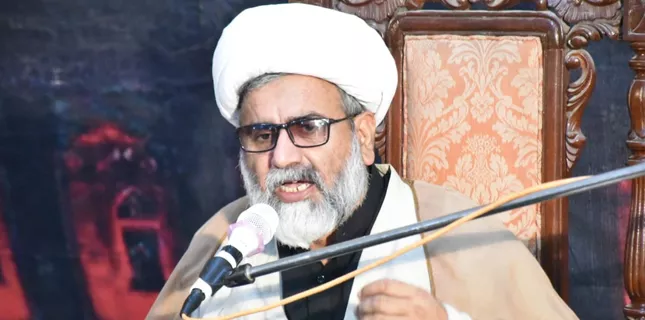 Shiite News: Allama Raja Nasir Abbas Jafari, Central Secretary General of Majlis-e-Wahdat Muslimeen Pakistan, in his message on the occasion of the day of martyrdom of Imam Taqi (A.S) said that the life of Ahl-e-Bayt (A.S) was a unique example of patience and contentment.
The manner in which these Infallible responded to God's will is unparalleled in history and will not be repeated to the rest of the world.
Our ninth Imam had to suffer the grief of the separation of his father in so young age.
He said that Imam Taqi (AS), the ocean of knowledge and endowed with virtues, the inheritor of the Prophet's knowledge and have been inspired by Allah, proved himself to be the true inheritor even at a young age by making the great scholars of his time incomparable with his knowledge and wisdom.
The arrogant powers of that time, despite trying all the tactics of oppression, could not give up Imam Jawad (A.S) from protecting the great teachings and high values of their ancestors.
If the Muslim Ummah wants to restore its lost dignity, it will have to surrender at the door of the family of the Prophet (peace and blessings of Allah be upon him).