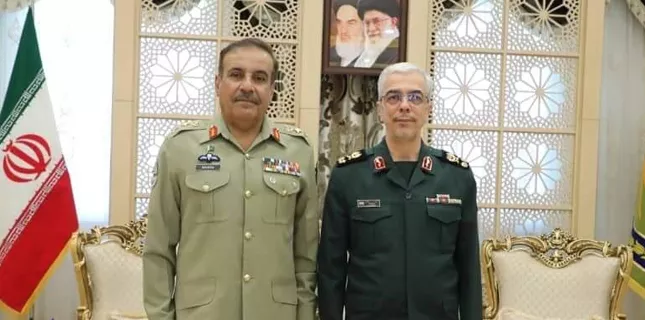 Shiite News: Chairman Joint Chiefs of Staff Committee (CJCSC) General Nadeem Raza met with Chief of Staff of Iran's Armed Forces Major General Mohammad Bagheri to discuss bilateral cooperation and increasing military interactions on Monday.
The CJCSC met with his Iranian counterpart with the objective of developing bilateral cooperation in order to create durable security in the region.
The meeting also sought to discuss increasing military interactions, joint training security cooperation between the two countries.