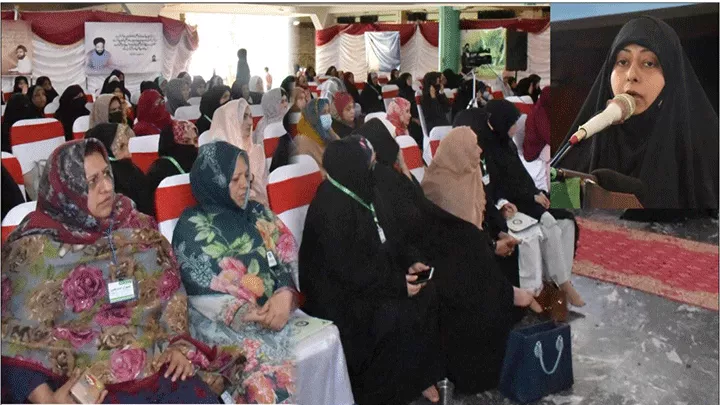 Shiite News: Renowned Scholar Syeda Masooma Naqvi was elected as President Majlis Wehdatul Muslimeen Ladies Wing
The name was announced by Chairman Majlis Wehdatul Muslimeen (MWM) Pakistan, Allama Raja Nasir Abbas Jaffari during two days central convention of the ladies wing in Islamabad.
A large number of ladies from all over Pakistan including Azad Kashmir and Gilgit Baltistan participated in the convetion.
Former Central Secretary General MWM ladies wing, Syed Zahra Naqvi taken oath from the newly elected President.
While addressing the Ladies Convention, MWM Chairman said women can play a pivotal role in the formation of a pious and clean society. Nation-building starts from the orientation and training of a mother.
The foreign cultures bombardment damaging our values, in this situation the role of women is more crucial than ever.
At the end Syed Masooma Naqvi thanked the leadership and MWM ladies wing for their confidence and support.