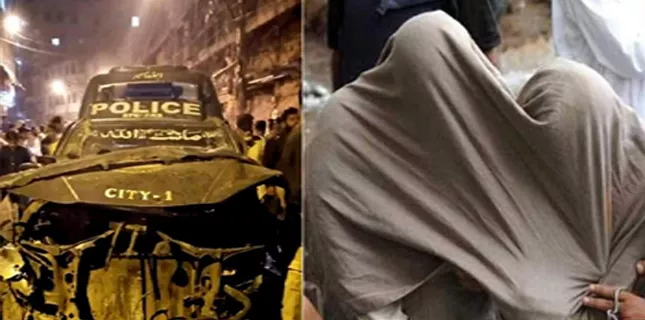 Shiite News: The Counter-Terrorism Department (CTD) of police arrested a policeman two more cops over involvement in the Kharadar bomb blast.
CTD believes that the suspects played a role in the May 16 explosion that killed a woman and injured 12 other including policemen. The main target of the bomb was the Kharadar police mobile.
As per the CTD investigators, the suspect, Dilbar Ali, employed with Rapid Response Force (RRF), is a member of the separatist organisation Sindh Revolutionary Army (SRA) has named two more suspects.
CTD arrested the suspects, and a thorough inquiry is underway, to probe their alleged involvement in Kharadar bomb blast.