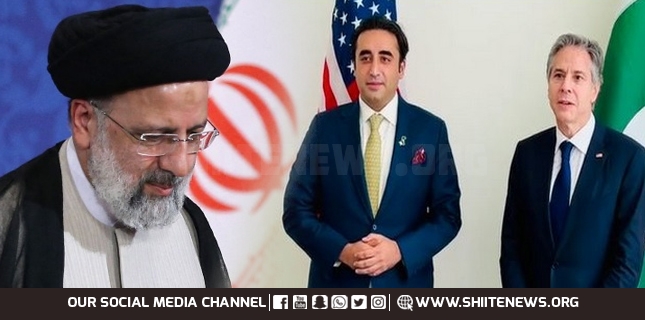 Shiite News: The claimant of the Gas Pipeline Project with Iran is now propagating against brother Islamic country just to please the USA. In this regard, the spokesman of the Sindh Government and legal advisor Murtaza Wahad held a press conference along with Administrator KMC, Syed Khurram. They blamed Iran for blasts in Karachi and other cities of Sindh.
They said that the encountered terrorist Allah Dino Rahmon resident of Umarkot was an IED bomb expert and was linked with the head of Sindhu Desh Revolutionary Army (SRA), Asghar Shah who was recently abroad.
Pakistan Peoples' Party is right now very active in uttering rubbish against Iran because it wants to please the USA as the chairman of this party, Bilawal Bhutto Zardari has held the Foreign Office of Pakistan and he wants to please his US lord by spreading hatred against Iran in Pakistan as new Foreign minister.