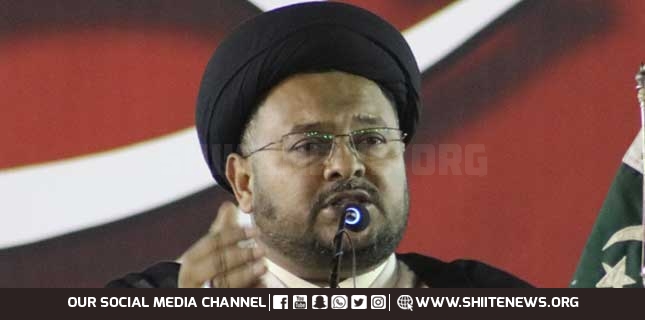 Shiite News: The Central Additional Secretary of SUC Pakistan, Allama Nazir Abbas Taqvi condemned the recent blasts in Karachi. He said that the security situation of Mini-Pakistan is a question mark for Law Enforcement Agencies. A few days ago, the Sindh Government conducted a meeting on security issues in the city. Despite, such measures the sword of insecurity is lingering on the innocent public.
He added that terrorists are moving everywhere in the city. We have repeatedly demanded solid measures to combat terrorism in the country. If the State will not execute terrorists, durable peace in the country will remain a dream.
He said that the Government should arrest all the terrorists to root out their network. It is a prime responsibility of the state to deal with terrorism with iron hands.
He also urged Political and Religious Parties to end their differences for the sake of a peaceful and financially stable Pakistan.