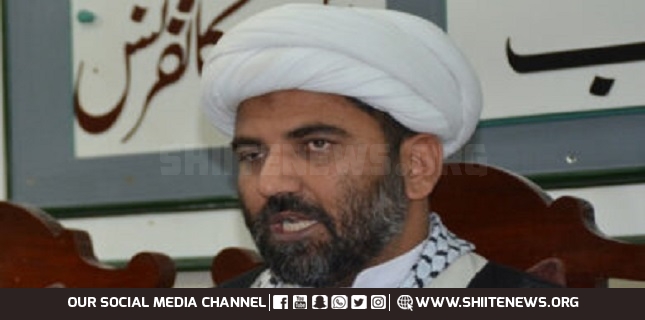 Shiite News: The Central Spokesman and Convenor Islah Nisab Committee of MWM Pakistan, Allama Maqsood Ali Domiki said that Government and the State Authorities want to impose self-explained religious faiths in contrary of Deeniyat on 70 million members of Shia Community which is serious violation of basic Human Rights. No attention towards continues Shia protest is negative message at the part of Government.
He added that hundreds of fake FIRs on Azadari, neglecting demand of Shia studies in curriculum, and missing persons issue denotes that the Shia community is badly treated in Pakistan.
He further said all stake holders of Millat e Jefferia should be taken onboard on the issue of curriculum. It should represent national dignity and maktab e ahle bait (AS).
He reiterated that all wings of Millat e Jafferia have rejected Uniform National Curriculum therefore next strategy should be based upon Unanimous National Narrative and Action Plan.