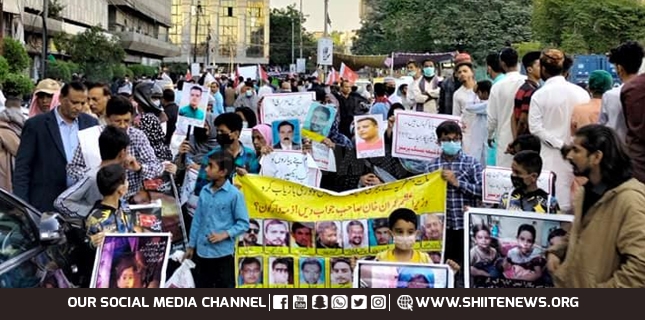 Shiite News: Forced abductions of Shia Azadaran could not be stopped. After the formation of PML-N's Government in Pakistan once again a rapid increase in Shia Missing Persons is being observed. According to Shiite News sources, more than 6 Shia Azadaran have been abducted forcefully.
The Administrator of Madarasa Mufti Jaffer, Maulana Syed Taqi was arrested by plain cloth officials from his residence in Sargodha and is still anonymous.
An active volunteer of Imamia Scout was arrested by CTD and is also detained yet.
Some sources revealed that 4 Azadaran from AJK and one from DG Khan have also been forcefully abducted.