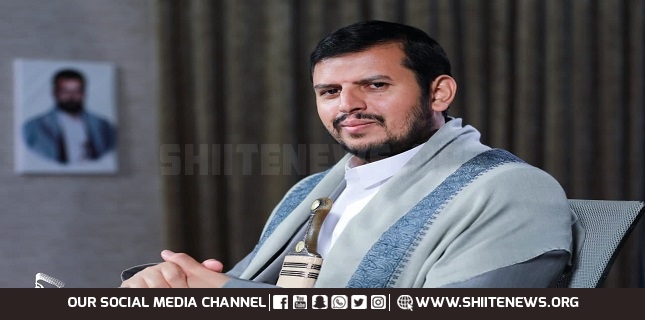 The Leader of the Yemeni Revolution, Sayyed Abdulmalik Badr Al-Din Al-Houthi, on Sunday congratulated the Yemeni people and the Islamic nation on the advent of the blessed Eid al-Fitr.
In a statement, He extended his special congratulations to the heroes of the Yemeni people and al-Mujahideen who are stationed on all fronts in all military formations as well as the wounded, the captives, the families of the martyrs and the wounded, and the families of the stationed and prisoners.
Sayyed Abdulmalik Al-Houthi noted the blessed Eid al-Fitr is an occasion for thanksgiving and joy with the grace of Allah for completing fasting.
He stressed that Eid al-Fitr is an occasion for sympathy and social solidarity by giving Zakat al-Fitr and charity to the poor and strengthening fraternal and social ties.