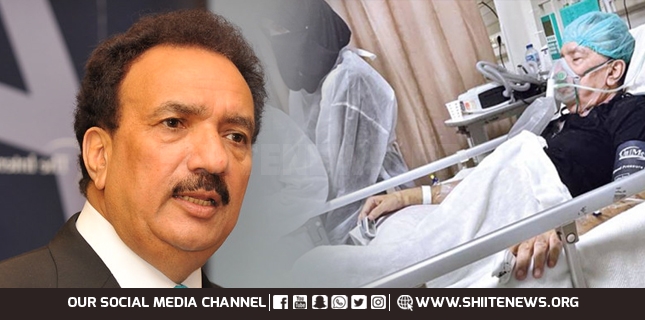 Shiite News: Former Interior Minister of Pakistan, Rehman Malik is currently fighting battle of life and death due to Corona Virus. He has been shifted on Ventilator. Hospital Sources said that his lungs are severely damage by Corona Virus and he is surviving on artificial breathing at the moment.
According to details, Rehman Malik is under treatment in a Hospital of Islamabad due to severe Corona Virus attack, which has badly affected his lungs and right now he being treated on Ventilator.
On this news, Advisor of Prime Minister for Parliamentary Affairs, Baber Awan visited Rehman Malik in his hospital and prayed of his fast recovery from the disease.