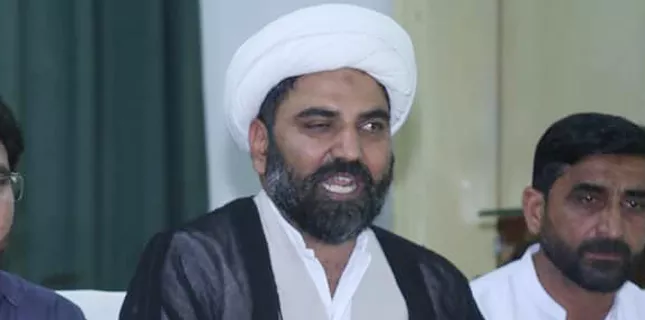 Shiite News: The Central Spokesman of MWM Pakistan, Allama Maqsood Domiki said that the vacated post of National Curriculum Council following the sad demise of Allama Qazi Niaz Hussain Naqvi should be filled with Shia Scholar.
He added that Shia Community comprises 30 percent of Pakistan's aggregate population and the constitution of the country provide us guarantee of religious freedom. We will not allow anyone to impose his/her faith on us, and such practice will sabotage National Integrity. Forced implementation of disputed Uniform Curriculum will nullify its importance.
He further said that common features and figures should be focused rather that disputed one in curriculum. How pity is that Banu Ummayah is being glorified as compare to the Holy family of Prophet PBUH and Banu Hashim.