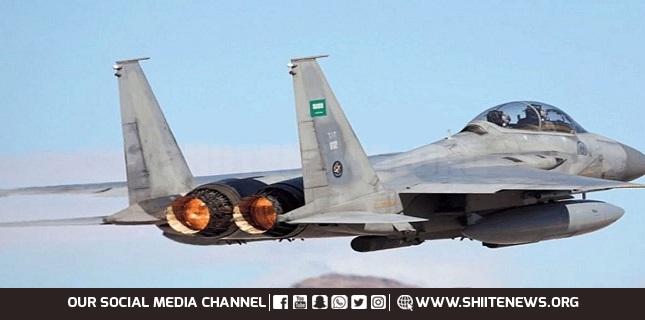 Fighter jets of the invading Saudi coalition bombed different parts of Yemen 31 times in the past 24 hours.
Saudi Arabia, with the support of the United States, the United Arab Emirates, and several other countries, invaded Yemen in March 2015. The outbreak of war by Saudi Arabia and its allies in Yemen has so far killed tens of thousands and displaced millions of Yemenis.
In the past 24 hours, Saudi coalition bombers have bombed the towns of Al-Wadi, Al-Juba, and Raghwan 23 times in the province of Marib.
The Saudi coalition fighters also targeted Beida province twice, Al-Hudaidah province twice, Al-Jawf province three times, and Najran region once.
Yemeni military sources also reported that forces affiliated with the Saudi coalition violated the alleged ceasefire 100 times in al-Hudaidah province on Friday night.
The Saudi coalition has intensified its bombing of various parts of Yemen in recent days.
The aggression of Saudi Arabia and its allies in Yemen have so far killed and wounded hundreds of thousands of Yemenis and displaced four million.
The Saudi military aggression has also destroyed more than 85% of Yemen's infrastructure, leaving the country severely short of food and medicine.
After Friday prayers, the Iranians took to the streets all around the country on January 28, to strongly condemn the brutal massacre of the oppressed Yemenis by the Saudi Arabia, UAE coalition led by the US and Israel.